Air Conditioning Services
If you live in Northampton, Wellingborough or Great Doddington and want to find out about CV Plumbers and Heating's Air Conditioning Services, then see below for more details.
Air Conditioning Installations
With the growing influence that global warming has on our planet, the summer months are getting increasingly hot. There are plenty of benefits that come with installing a new AC unit to your home, and CV Plumbers and Heating can get this done for you. If you live in the Northampton, Wellingborough or Great Doddington areas and are interested in finding out more about our air conditioning services then do not hesitate to contact us by filling out a contact form. Alternatively, you can call us on 07834 949683, or send an email to info@cvph.co.uk.
Benefits of Air Conditioning Installations
Air Conditioning units can provide a much more refined air quality for your home, which in turn will ensure that you have a better night's sleep. Through the summer months when it can get extremely warm at night, air conditioning units will provide added security for your home as you will not need to leave your windows open overnight.








Air Conditioning Repairs
If you currently already have an air conditioning unit installed in your home but it is not running smoothly, or perhaps it is making banging noises when it runs, then CV Plumbers and Heating are here to help. Our City Guild qualified engineers have over 10 years of experience and can repair any faulty system that you currently have.
Air Source Pumps
At CV Plumbers and Heating, we can install Air Source pumps (ASHPs) to your home. These pumps absorb the heat from the air outside and then transfers this energy into usable air conditioning for your home. There are many environmental benefits of installing this in your home as the heat from outside is being naturally renewed and recycled into your home. If you would like to hear more about our air source pumps then please do not hesitate to get in touch with us.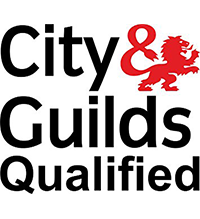 Call us today!
If you live in the Northampton, Wellingborough or Great Doddington areas, and are interested in installing a new air conditioning unit to your home, then call CV Plumbers and Heating today, on 07834 949683 or email us at info@cvph.co.uk.